Our Slide-a-side curtains give you all the advantages of our classic curtainsides, whilst giving you the ability of sliding doors. Primarily used by drinks companies, these are a huge time saver when delivering within tight timeframes as you have ease of access to the contents. Widely used in several markets, this solution is becoming increasingly more popular in Africa and Middle East regions.
Cunningham Covers can supply Slide-a-side curtains as a complete kit, or we can recover old kits and refurbish them with you or your clients branding.
Get a quote for your cover
You can submit an enquiry by clicking the enquiry banner below or call us on 028 7964 2638 or 004428 7964 2638 from outside the UK. We can talk you right through the stages to make ordering your new EN Spec curtains an easy process.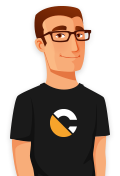 Interested in Slideaside Curtainside?
Contact us today for a quote.
Want us to call you back?