Creating insulated curtains for transportation
At Cunningham Covers, we pride ourselves on creating bespoke insulated lorry curtains for a diverse range of projects; from the Sahara to the North Atlantic. There is no project too big, no demands too great. Our insulated lorry curtains are used by a wide range of companies including those who transport dairy or meat products. Get in touch to discuss your insulated lorry curtain needs and one of our talented team can advise you every step of the way.
Our Bespoke Insulated Lorry Curtains give:
Temperature Control Lorry Curtains
Cunningham Covers insulated industrial curtains are used for temperature control in transportation. These are often insulated trailers with a refrigeration unit and temperature control curtains to keep the goods in transport chilled to a suitable temperature. Commonly used by hauliers, insulated curtains are useful when transporting fresh fruit and vegetables, dairy products, meat and foodstuffs.
Insulated curtains are a practical solution for multiple drops and deliveries to markets which are found in city centre areas where loading bays are not common. Therefore, in these instances, side loading is required. From our experience of working with hauliers, we understand that a spoiled load results in enormous wastage, unnecessary costs and a damaged reputation. Keeping food products at a safe temperature during transportation is paramount to ensure health and safety measures are always met. We are confident that our insulated PVC lorry curtains really do outperform cheaper alternatives, keeping your focus on the road.
Some clients like to segregate their product inside the lorry which is why we can also provide curtain dividers inside the curtainsider. This insulated curtain specially constructed with the correct combination of materials results in a perfect barrier to retain the cold atmosphere. Customers can fit these PVC dividers easily due to our unique fixings that attach on to the roof of the curtainsider. These are easily repositioned inside depending on the amount of product that you require to transport. The dividers are a perfect way of saving fuel on the refrigeration unit if the customer has varying loads to carry.
Made to Measure Temperature Control Lorry Curtains
To keep your goods in optimum condition during transportation, you may need to maintain a specific temperature in the environment. We design and manufacture made to measure temperature control curtains for lorries, personalised to the needs of your vehicle. For transportation in hot climates, our insulated lorry curtains are rip proof and resistant to rough handling and abrasion. This is particularly useful if your goods will be shipped during transit or stored in harsh environmental conditions.
Our insulated lorry curtains can be fully branded, so while not only doing their practical job, they can also act as a moving billboard for your company. Our graphic department our available to discuss branding ideas with you at any stage.
Why Choose Cunningham Covers?
At Cunningham Covers, we have over 50 years experience manufacturing corrosion protective covers for the manufacturing, construction, transport and oil and gas industries. Our experienced design team will work with you to develop an insulated lorry curtain unique to your needs. Each product is manufactured as made to order, so talk to us to discuss your needs today.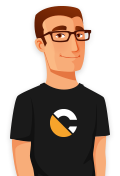 Interested in Insulated Curtains?
Contact us today for a quote.
Want us to call you back?